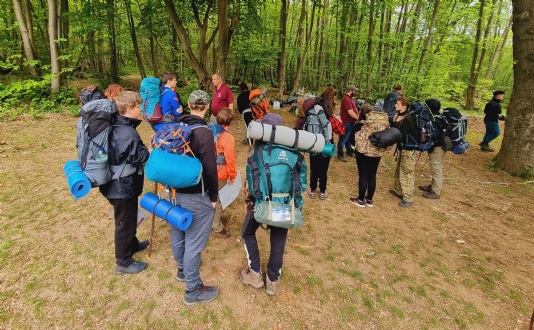 Fantastic weather provided the background for our student's DofE Expedition!
Last weekend saw 42 students from UTC venture out on the long anticipated DofE Expedition for both Bronze and Silver Award.
Students have been attending weekly sessions planning for the expedition, which started at Cobtree Park, Maidstone and ended on the first night at the Buckmore Park Camp Site. With student groups formed of Yr9, Yr10, Yr11 and Yr12 students, it was fantastic to see how each group progressed throughout the weekend. We were blessed with fantastic weather which meant the students were not walking in the rain (a fear many were hoping to avoid). Armed with their rucksacks containing their tents, sleeping bags, clothes and food for 2 days, the students began their 7hr trek. Marshmallows toasting on an open fire was a fantastic end to the first night.
All teams made it back to Cobtree Park in good time on Sunday afternoon to be greeted by their relieved parents. Congratulations to all those who took part. For the Silver team, this was their practice expedition with the assessed expedition scheduled for July.