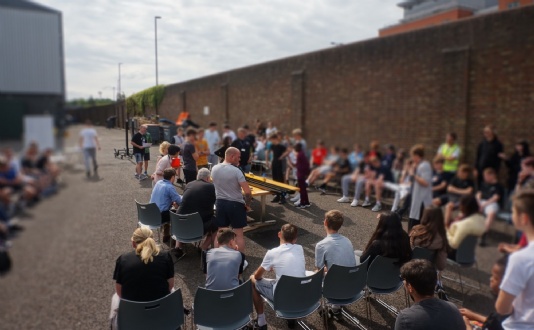 Throughout Term 6, Year 9 students partook in a Boat Race project. In this project, students were expected to work as part of a team to design and manufacture a vessel that can move in a straight line through/on water as quickly as possible.
Each team was responsible for quality controlling other team members' work to ensure a top quality product was produced. They had the opportunity to regularly test and modify the design to ensure that the best product was manufactured. Each vessel had to meet specifications: it must be no larger than 150mm long, 80mm wide and 150mm tall. The water would be 40mm deep.
The final vessels were raced against other crafts made by Year 9 teams and assessed on speed, accuracy, build quality, speed of build, aesthetics, sustainability and the use of scratch built components.
Waterfront UTC is situated in the region of the Historic Dockyard of Chatham. The three basins outside our windows are where submarines were once tested and are now used as Chatham docks. Our location provided the inspiration for this project, which was designed to provide students with the opportunity to demonstrate all the skills they have learned since joining the UTC, whilst learning new skills and working as part of design and manufacturing team.