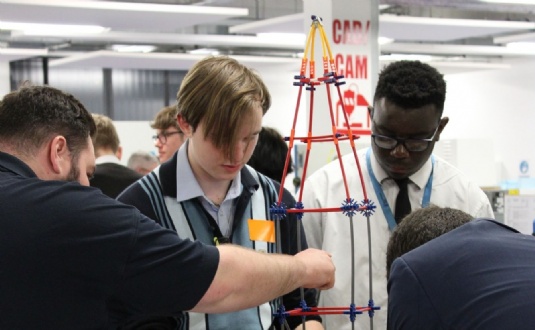 We had an excellent morning yesterday where selected students were put into teams and set a task to build an electricity pylon using K-Nex.
They had a list of specifications to follow and were also given challenges along the way which needed to be resolved. The teams then needed to present their Pylon towers, explaining their reasoning behind their tower and why it would be perfect for the job.
Our students really embraced this activity, demonstrating a great deal of positive engagement throughout the entire workshop.
We'd like to thank the staff and volunteers from National Grid UK Young Enterprise GridforGood for their organisation in this workshop and their mentoring to our students. We look forward to having them back for future events/workshops.