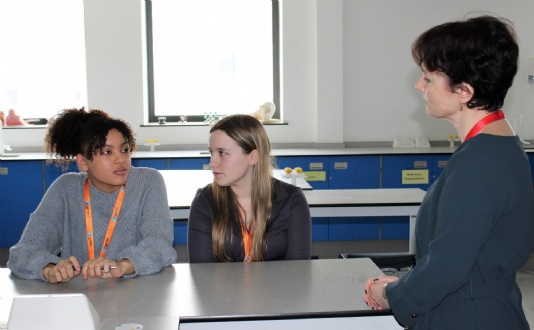 We welcomed Kate Ambrosi from the Baker Dearing Educational Trust to Waterfront UTC on Tuesday to have the opportunity to meet a selection of our female students who had created projects which supported women in Construction and Engineering. Many of these projects had a personal factor of what inspires them on their journeys as individuals.
This project was constructed to support International Women's Day, which unfortunately was brought to a halt due to weather conditions.
We were so pleased when Kate had agreed to take the time to visit our students on a separate occasion, providing the opportunity for our students to present their projects and explain the planning and reasons behind each one.
A huge thank you to Kate for attending WUTC and delivering insight for a topic designed to inspire many young women.