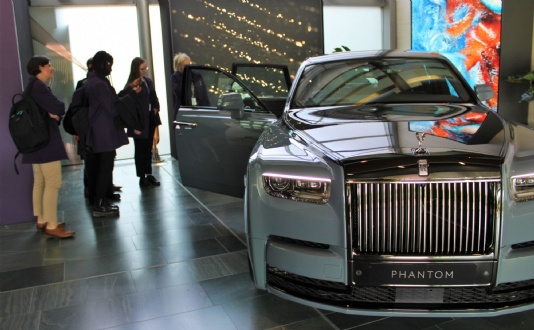 Yesterday, three of our Founding20 students had the amazing opportunity to visit the Rolls-Royce manufacturers based in Chichester, where they toured through the workshops and were able to witness the work that goes into producing their vehicles.
The attention to detail and precision was most certainly captured within their visit, from the stitching in the head rests to the fibre-optic lights delicately fitted into the leather roof lining.
They were also joined by guest speakers who provided information of the business along with details of their apprenticeship programme and even meeting some current apprentices who shared their journeys.
Our students thoroughly enjoyed this opportunity and we'd like to thank the representatives of Rolls-Royce plc Rolls-Royce Motor Cars who made our visit so inspirational and educational.