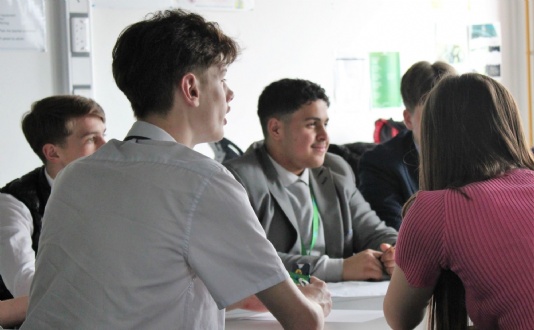 CXK ASK visited Waterfront UTC recently where they provided a mock assessment workshop.
During the workshop, one exercise required students to get into groups, one group being in the center of the class debating a specific topic while other students were given the task to observe a specific student within the debate and document the tactics and reasonings used as well as how they dealt with different opinions.
Those students were then able to provide their feedback with pros and cons of what they had witnessed.
This workshop was a great way to have all students to engage and take part while putting their skills to the test and developing them further.
Thank you for delivering such a productive workshop and we look forward to inviting CXK ASK back to WUTC in the future.