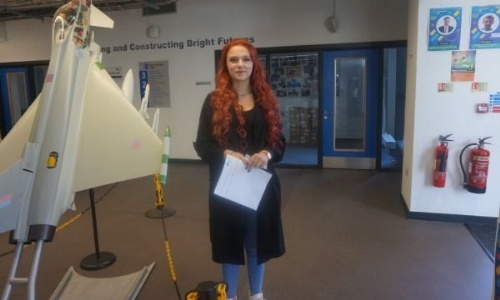 Congratulations to all of our Yr11 students and teachers for their hard work throughout a very extraordinary year.
Waterfront UTC continues its journey of improvement with another year of excellent GCSE results.
Improvements were made in all subject areas especially, English, Computer Science and DT. There was a far higher distribution of students achieving Grade 5 and above with many students achieving top grades across the board.
We have seen nearly a 20% increase in students achieving a Grade 4 or above in English and Maths and an 11% increase in those achieving a Grade 5 or above in English and Maths - very impressive figures.
31% of Engineering students and 15% of Construction students achieved the top grades of Distinction* or Distinction.
Some outstanding performances include:
Tabetha - 2 x Grade 9, 1 x Distinction*, 1 x Distinction, 1 x Grade 8, 3 x Grade 6 and 2 x Grade 5
Daniel - 1 x Distinction*, 1 x Distinction, 3 x Grade 8, 2 x Grade 7 and 2 x Grade 6
Caleb - 2 x Distinction, 2 x Grade 8, 3 x Grade 7 and 2 x Grade 6